Hathern Band - National Finals
June 8, 2011
The National Finals Testpiece has been announced – The 1st Section will be
Verdi's 'La Forza Del Destino'.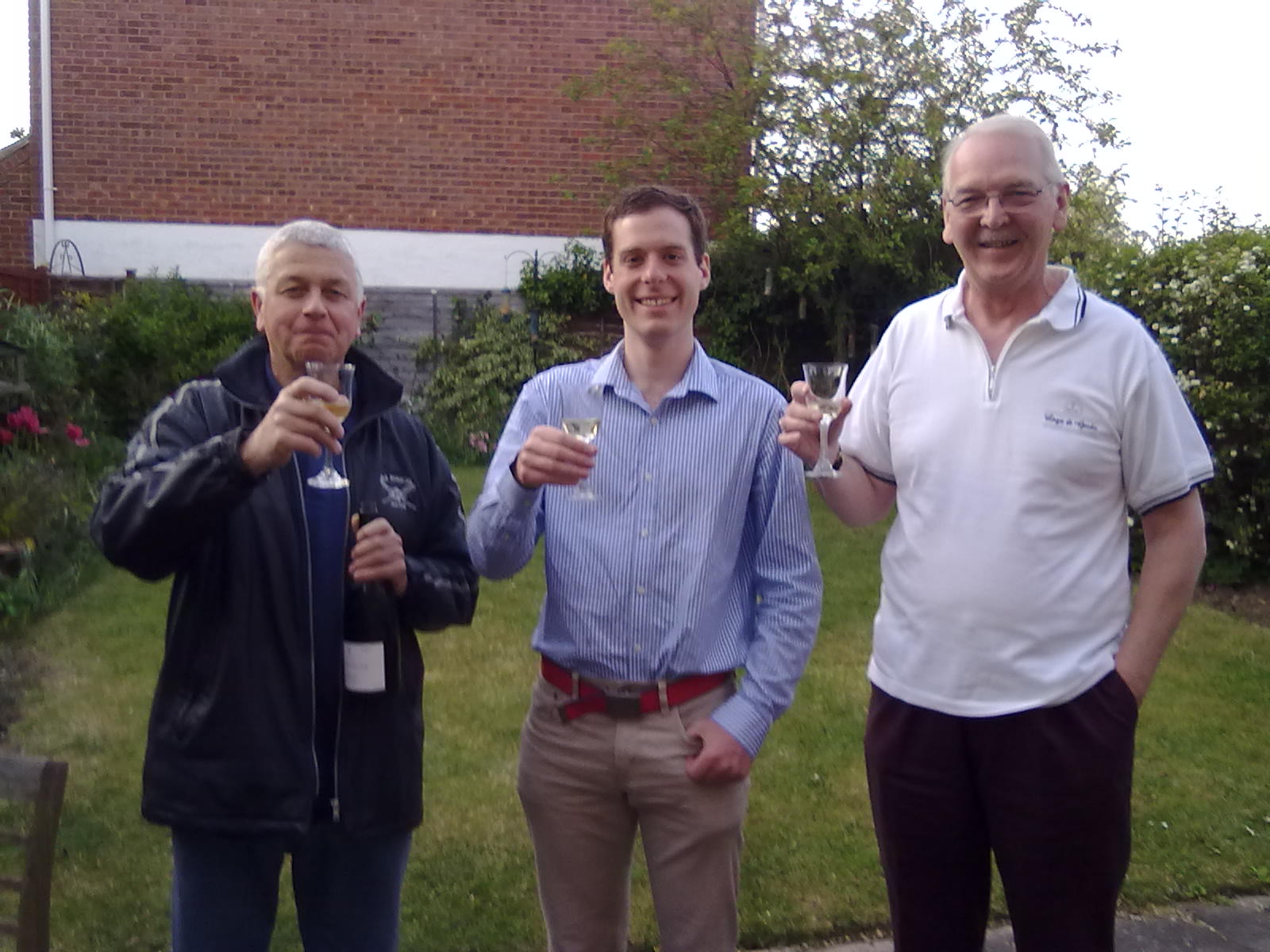 Doctor Antony Edwards
June 2, 2011
Antony (Doctor Antony!) congratulations from us all at Hathern Band – no more exams!!
Concert Brass
May 20, 2011
Many people are of the opinion that brass bands only play marches; however, this is definitely a misconception as far as Hathern Concert Brass is concerned. The Band was in fine form at their concert on 20.05.11 in St Mary's RC Church, Loughborough, which was held to raise funds for the recent re-decoration works. Under the baton of Musical Director Andrea Allen, Hathern Concert Brass presented a lively programme in variety of musical styles.
Compositions by Andrew Lloyd-Webber were well represented and included No Matter What from Whistle Down The Wind, which featured the expert playing of Steve Matthews on cornet. Steve's playing was also prominent in Old Gumbie Cat from the popular musical, Cats and was complemented by the smooth and melodious tones of Dean Onyon on euphonium.
The evening saw the Band's premiere performance of the Beatles hit Ticket to Ride, which certainly evoked memories of the days of steam, or perhaps a visit to the Great Central Railway and it was definitely a journey enjoyed by the audience.
Amongst other numbers in the programme were Those Magnificent Men in their Flying Machines; Cruella de Vil from the Disney film, 101 Dalmatians and the Robbie Williams hit, Angels, which included some fine playing by Chris Mulvaney on flugel horn. The brass band traditionalists were not forgotten however, with performances of the toe tapping marches, Kenilworth and Star Lake.
It was a most enjoyable evening and Andrea's amusing anecdotes and introductions to the numbers certainly added to the entertainment. The audience also needed little encouragement to join in the fun during YMCA and Amarillo, and were sent home with a spring in their step after the Band's stylish rendition of the popular Michael Bublé song, Sway, which featured plenty of Latin rhythm from Vicky Jones on cornet.
Concert Brass was established three years ago to develop young players in readiness for progression to the Main Hathern Band, by giving them the opportunity of playing a wide variety of music and gaining performance experience. It is also an ideal forum for people not wanting the pressure of competitions that goes with being a player in the main band. Concert Brass has grown steadily and there are currently over 30 members, ranging in age from 8 to 70 but new players are always welcomed.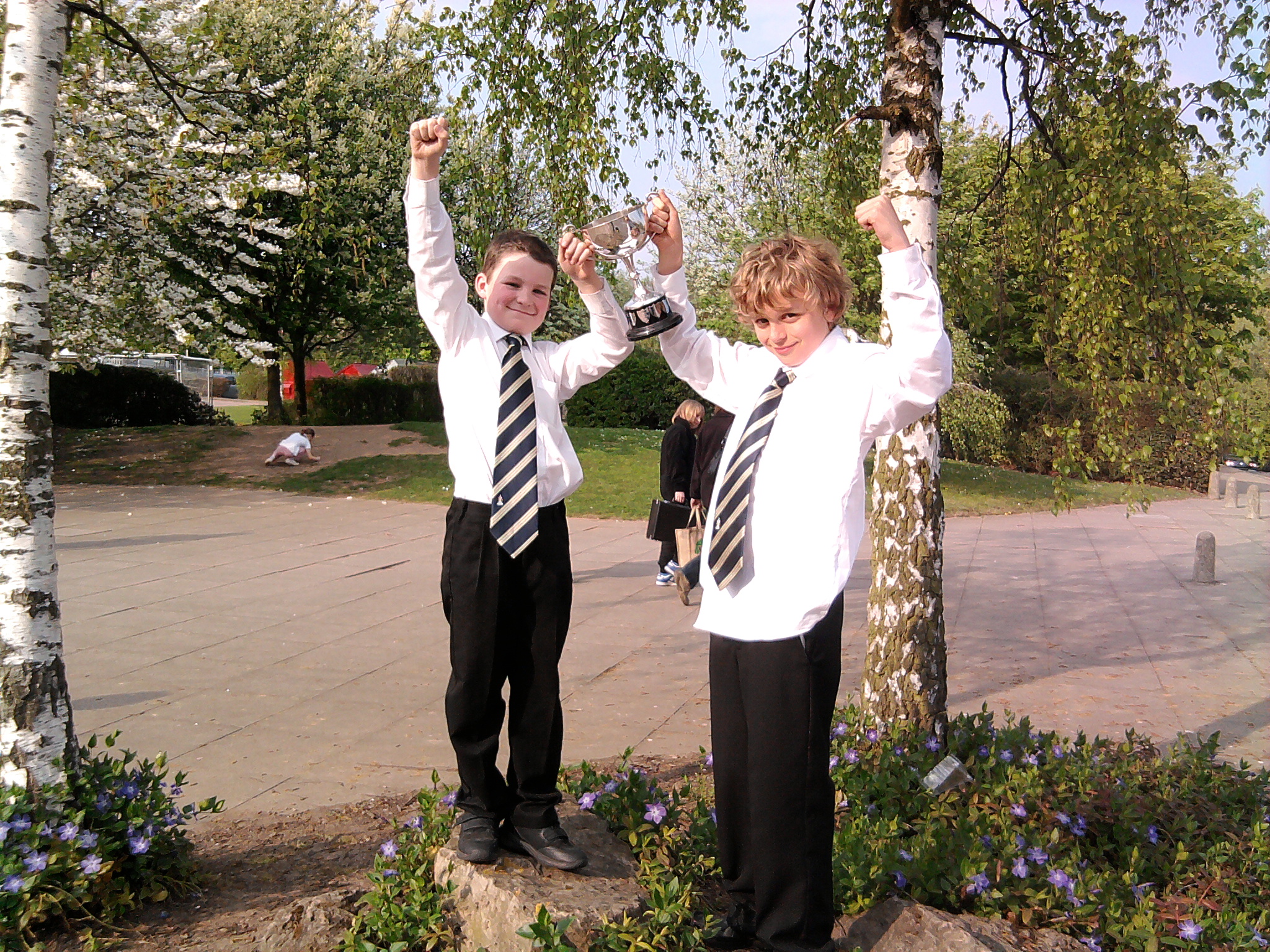 Leicestershire Brass Band Association Solo/Quartet/Duet Contest
April 17, 2011
A great day for players from the Youth Band who took part in the Groby Solo/Quartet/Duet Contest on Sunday at Groby Community College. (The photo shows Freddie & Stephen, half of the winning quartet, proudly holding the trophy).
A 1st Prize for Hathern Youth A in the 14 years and under Quartets – Freddie Buchanan, Stephen Guerin, George Marshall & Jenny Allen saved their performance for the day and John Berryman gave them 1st Prize ahead of the other 10 quartets competing. The B Quartet – Emily Higson, Hattie Hales, Christopher Allen & Katie Simms came a very creditable 5th.
George Marshall showed them how it should be done in the Slow Melody for his age group and took 1st Prize out of a 30+ entries, a brilliant result and according to Adjudicator Mike Fowles an excellent performance.
I`m sure Rebecca Simms didn`t mind going on the programme under Hathern Youth Band and with a superb 2nd Prize in the 15 – 18 year age Slow Melody group, has still got a couple of years competing in this section. A 2nd Prize also for Freddie Buchanan in the 10 years and under, he continues to impress the Adjudicators with his sound. Also Freddie`s first time in the Air Varies and a 4th in the 18 years and under gives him another 9 years in this section to get to 1st place!
A big `well done` to those entering the duet section – Annie Tilling & George Marshall, Katie Simms & Emily Higson, Freddie Buchanan & Stephen Guerin, Christopher Allen & Hattie Hales. There were 35 entries in this section and it was an open section so competing against far more experienced players but some good remarks from Adjudicator Ian Bartram.
All in all a good day, so if you are reading this and you played on the day well done and keep practicing, the next contest is on Sunday 9th October at Groby Community College. If you are reading this and you didn`t enter, see me!!
Thanks very much to you all
Lesley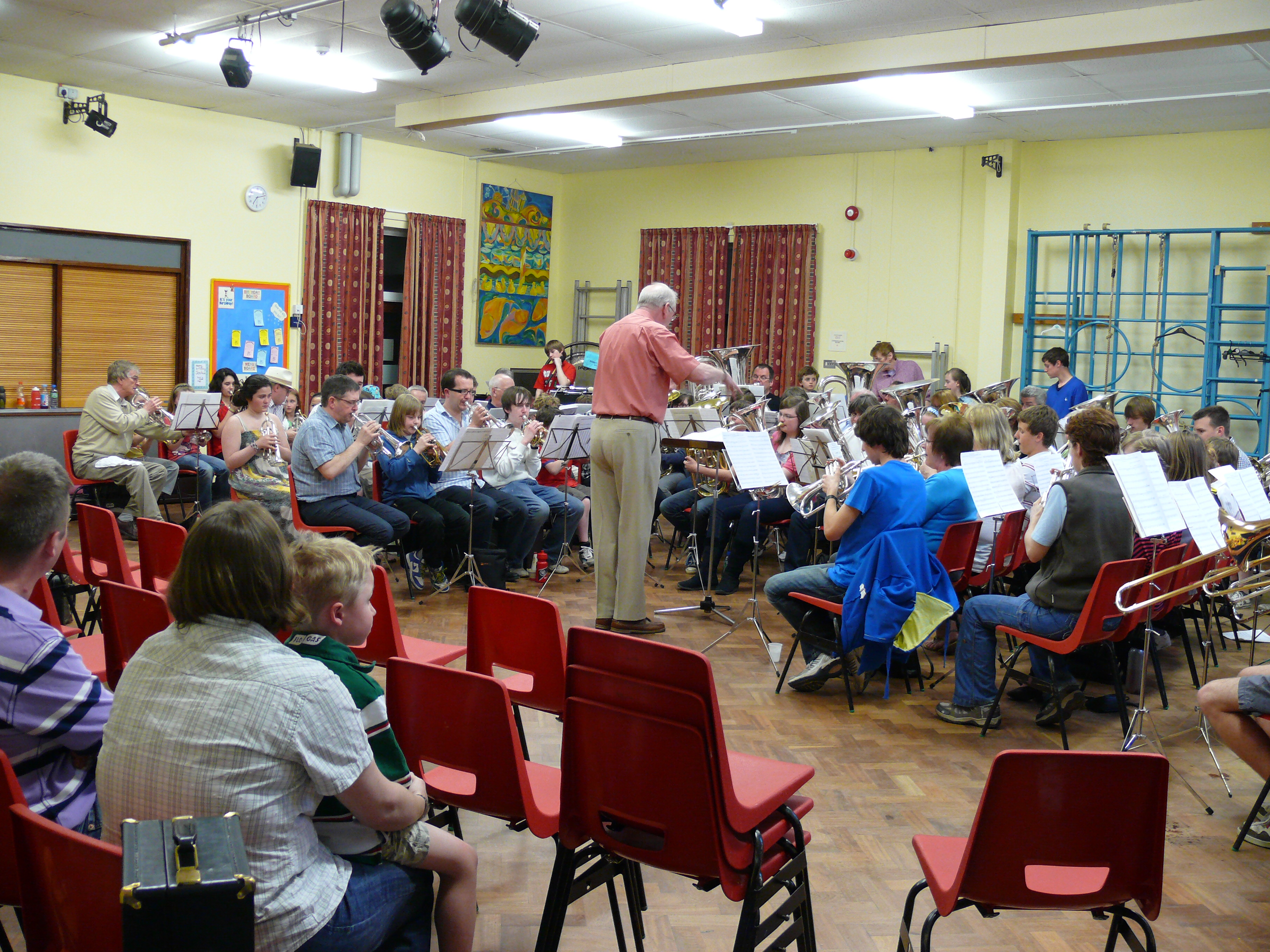 Training Day
April 10, 2011
Last Sunday (10th April) The Band held its first full Band training day. Players from the Training, Concert Brass, Youth and Senior Bands joined forces for what turned out to be a tremendously enjoyable day of music making and of no lesser value a chance for all members of the Hathern Band organisation to get to know each other a little better.
The session began with 2 hours of section rehearsals in various venues in the village including the bandroom. These were under the guidance of Joe Southgate, Simon Baum, Andrea Allen and Geoff & David Newman.
The music ranged from the traditional march Castell Caerphilly to an arrangement of the music from Harry Potter, in all six pieces were rehearsed.
After the section rehearsals tutors and players met at the Community Centre for tea and a general chat, before sitting as one huge Band to rehearse the pieces and to put into practice all that had been learnt earlier. It was a wonderful sight to see very young members sitting with and sharing a stand with experienced members and getting on together musical and socially.
Lesley, who organised the day, had informed Patrons and Parents of younger players that an informal concert at around 7.30 would be given and it was therefore in a packed Community Centre that the day ended with a performance of all six pieces under the batons of Andrea and David.
A great deal was achieved on this day. A chance for the whole organisation to get to know each other better as well as play together and from the many messages already received from parents of the younger players, they particularly found it inspirational to sit alongside the more experienced players. All in all the day was an unqualified success and we look forward to the next one.
The day was also the first opportunity for everyone to meet the new Hathern Band Chairman, John Worsfold. John has been a long-time supporter of the Band and the man responsible for our very successful Patrons Scheme. We look forward to a long and happy association with John. Whilst welcoming John we must acknowledge the great work done by our outgoing Chairman, Andrew Haworth, who has overseen the Bands progress for many years. Andrew will continue as a playing member of Concert Brass. Our grateful thanks to Andrew and to Louise, who has turned up to all the Committee Meetings and taken the minutes for just as long, but is to continue as the Bands Press Officer.